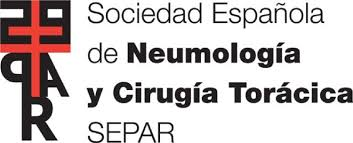 About the Spanish Society of Pneumology and Thoracic Surgery
 The Spanish Society of Pneumology and Thoracic Surgery (SEPAR) is a multidisciplinary scientific society bringing together more than 4600 Spanish healthcare professionals (pulmonologists, thoracic surgeons, many respiratory nurses and physiotherapists, as well as pediatric pulmonologists and other health professionals such as family doctors, psychologists and biologists interested in respiratory health).  SEPAR is devoted to promoting pulmonary health among the general population. Tobacco control, smoking cessation and prevention of pulmonary disorders associated with environmental pollution and climate change are some of its main objectives.
We are concerned about the environment, about climate crisis and about maintaining excellent air quality. We are convinced that the level of ambient air quality has a fundamental impact on respiratory health and our interest is to promote ambient air quality and sensitize the general population in all these aspects.
About our Project
Throughout 2020-2021 we will carry out a public awareness campaign to increase the interest, knowledge and careful practices with the environment by the general population, political-health authorities and health professionals. The SEPAR Year for Air Quality, Climate Crisis and Health will begin on September 30th 2020